Welcome to the Seventh-day Adventist Church at Kinderhook# # #
                         Special Covid19 (Coronavirus) Notice
All services have been cancelled until further notice. This action has been taken to comply with NY State social distancing guidelines.  Services and Bible Study will be conducted via Zoom through your computer or phone. To participate, please call the church number: (518) 784-4400.
Embark on a journey with God that will transform your life: join us as we discover together new and relevant truths in the Bible.  To learn more about what we believe you can visit our About Us page. 
Please join us on Saturdays for Bible study, worship, and prayer.
Service times: 
Sabbath School: 10:15 am 
Worship Service: 11:30 am
For directions or to contact us, click here.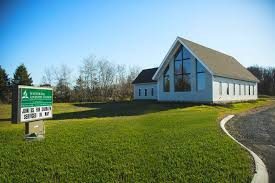 Our house of worship is a certified  "Passive House" construction